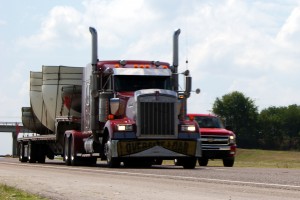 Flexibility, Versatility, Reliability
Flatbed shipping allows for the transport of a wide variety of cargo. Heavy machinery and oversized loads are most frequently shipped in this manner.  Our decades of experience in the trucking industry, and in shipping by flatbed in particular give us the skills we need to ensure the prompt and hassle-free delivery of your freight.
We'd love to be your go-to shipping solution. Why not browse our site, or take a look at what some other satisfied customers are saying? They've shipped with us for a reason, and we'd love to talk with you about how you could also benefit from our expertise.
Why Choose Kan-Haul?
Kan-Haul is able and willing to take on your flatbed shipping needs today:
Decades of Flatbed Transportation experience,
Intuitive, user-friendly tracking software, LoadTracker
Round the clock commitment to your load
Top of the line flatbed shipping options
Reliable and prompt pickup and delivery
Contact Us