July 22, 2022
Understanding Bulk Liquid Transport Using ISO Tanks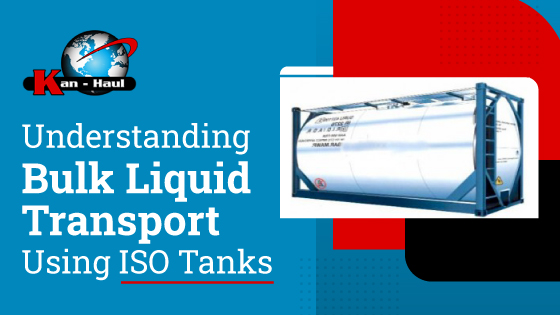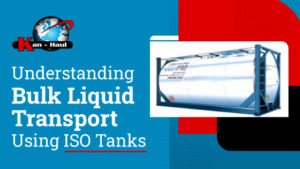 Large-scale manufacturers require safe and reliable transport solutions for transporting liquid commodities. These are primarily used as raw materials and reagents in their industrial processes and are sourced from almost anywhere in the world.
However, this intermodal transport system is highly challenging to carry out, especially when dealing with hazardous liquids. For this reason, shippers turn to ISO tank transport to minimize risks and preserve the integrity of liquid cargo.
What is an ISO Tank?
ISO tank transport involves using ISO tank containers built according to standards set by the International Organization for Standardization (ISO). These large, cylindrical tanks made of stainless steel are designed for bulk transport of hazardous and non-hazardous liquids.
ISO tanks are surrounded by several protective layers. These skins are interchangeable, depending on the type of cargo being transported. And as mentioned previously, these tanks are manufactured while strictly complying with ISO standards. As such, they must conform to ISO regulations in size, strength, durability, and compatibility with their target commodity.
Benefits of Using ISO Tanks
ISO container transport presents numerous advantages. These include:
Reliability
ISO tanks are manufactured while adhering to the highest standards set by the ISO and are subjected to a strict certification process before they can be used. They are made from high-grade steel, which is highly resistant to corrosion and extreme forces.
Furthermore, having three closures are mandatory in all ISO tank containers to protect from possible leakage. This means all three enclosures must fail before any leaks can occur, which is highly unlikely.
Space Economy
ISO tanks can vary in size, with capacities ranging from 21,000 L to 40,000 L of liquid. They are housed within a standard frame having the following specifications:
Length: 6 meters
Width: 2.4 meters
Height: Between 2.4 and 2.5 meters
The frames used to protect ISO tanks are highly durable. ISO tanks can be stacked with one another or with other dry box containers for optimum space utilization through these frames.
Efficiency
The large capacities offered by ISO tank transport eliminate the need for auxiliary packing materials while also providing bulk transport capabilities. Shippers can use ISO transport containers to increase capacity by 60-70% compared to a regular 20-ft dry box container with drums. In addition, these containers have pre-installed steam coils, allowing efficient loading and discharging of temperature-sensitive liquids.
Greater Flexibility
ISO transport containers are ideal for intermodal transport across sea, land, and rails. Because they don't require special equipment for handling besides cranes, they can provide greater flexibility when planning transport routes, which can also help reduce overall transport costs.
Environmental Friendliness
ISO tanks can carry large volumes of liquid cargo (up to 40,000 L) while offering greater flexibility in transport vehicles, significantly reducing carbon footprint. In addition, their reliability in transportation reduces the risk of spillage and leaks. Furthermore, they have one of the longest lifespans among transport containers, potentially lasting up to 35 years.
Types of Tanks Used in ISO Container Transport
Numerous types of ISO tanks are used for ISO container transport, each with a specific purpose. These are:
Swap Body Tank – tank size is the same size or may be larger than its frame and is excellent, especially for storage purposes.
Food-Grade Tank – used for hauling food products.
Reefer Tank – tank with cooling capabilities.
Gas Tank – used for transporting gases.
Silo Tank – used for transporting grains and powders.
T1 ISO Tank – used to transport wine and other light liquids.
T4 ISO Tank – can be used for edible and non-edible oils.
T11 ISO Tank – capable of transporting non-hazardous chemicals.
T14 ISO Tank – used for hauling hazardous chemicals like hydrochloric acid and zinc chloride.
T50 ISO Tank – for ammonia and liquefied petroleum gas (LPG).
T75 ISO Tank – used in the transportation of cryogenic liquids.
Rubber-Lined ISO Tank – for the safe transport of acid-based chemicals.
What Can Be Transported Using ISO Tanks
Here are some examples of liquids that can be transported using ISO tanks:
Molasses
Milk and other dairy products
Beverages (alcoholic and non-alcoholic)
Liquefied sugars
Hydrogen peroxide/li>
Acid reagents like nitric and sulfuric acid
Chemicals and solvents
Food products (liquid)
Oils (edible and non-edible, non-hazardous)
Petroleum and petroleum products like diesel, gasoline, and LPG
Liquid resins
Efficient Bulk Liquid Transport Solutions by Kan-Haul
Kan-Haul is a leading provider of bulk liquid transportation solutions for various industries. With decades-long experience in the logistics industry, Kan-Haul provides fast and efficient transport solutions that protect the integrity of liquid cargo while in transit and protect your bottom line. Give Kan-Haul a call today!.
---