August 27, 2012
Announcing our New Corporate Office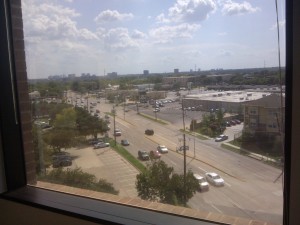 Pate Capital Group Inc. opens new corporate office
Monday, August 20, 2012
Dallas — A ribbon cutting ceremony held recently with the Dallas Chamber of Commerce marked the official opening of new corporate offices for Pate Capital Group Inc and Kan-Haul.
Pate Capital Group, founded in 2010, relocated  this month to an office suite at 11910 Greenville Avenue Suite 610. It was quite a transition since the Kan-Haul team has been located for the last twenty years at the previous address.
The new office suite provides enough space to house all functions of the company and enabled it to consolidate management and finance into one space. The company previously had offices in Dallas, Preston Hollow and Montgomery, each targeting various aspects of operations.
This location in Dallas puts us under one roof in the center of the state, and places us within a short drive to DFW International and Love Field airports. The office is close to 635 and Central Expressway, as well as the George Bush toll road.
The facility provides office space for the Kan-Haul team and meeting rooms for gatherings ranging from business negotiations to educational seminars. The office is structured to support associates and intermediaries who largely work remotely while staying connected through a system which stores and shares information, explained Craig Pate, vice president of the firm.
Participating in the ribbon cutting ceremony were a delegation of Kan-Haul and Pate Capital Group associates, who work in all areas of the company; representatives of the Dallas Chamber Connections group, members of the banking community, and several members of the Dallas business community who dropped in to show support.
A New Location but the same great team so stop by when in Dallas and learn how we support our Clients with Fanatical Customer service 24 hours a day 365 days a year.
The corporate office's contact information is:
Phone: 1-800-959-9501
or: 1-877-305-7474
11910 Greenville Avenue, Suite 610
Dallas, Texas 75243
---