March 6, 2015
The Life of a Food Grade Hauler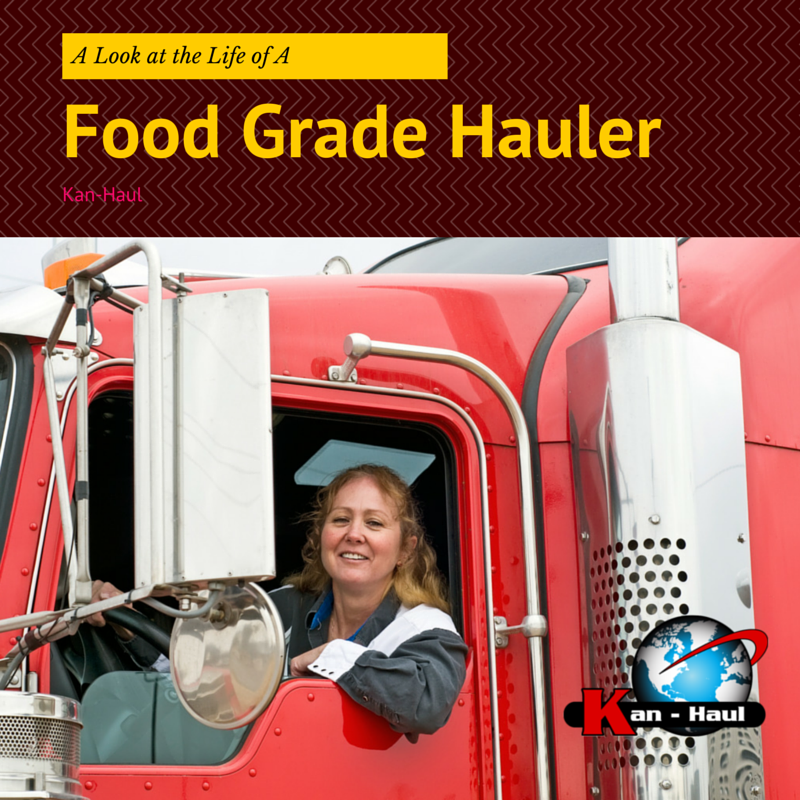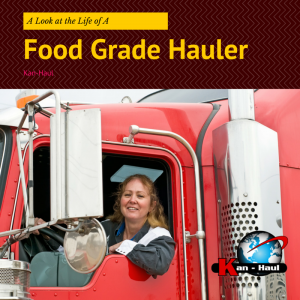 Have you been thinking of a career in truck driving and want to know more about working as a food grade hauler? Once you have your CDL license, you can start applying for a number of transportation career options. For example, food grade hauling is a particular type of transportation that often has hidden perks related to unloading. To learn more about being a food grade hauler, keep reading.
Why Do People Become Truckers?
Being stuck in an office and being locked into the same geographic location day after day is not preferred by some. If you like to travel, trucking is the job for you. When you start working as a transportation or logistics worker, each day on the road is an adventure. You can easily travel to three states in one day if not more. You will meet a lot of new people, and you get to experience varied climates. You can also take your breaks in the mountains, in famous national parks and end your day sleeping on a beach next to the ocean.
What Industries are Available for Truck Drivers?
Along with the popular industry of food grade hauling, truckers can work in a number of niche areas. For example, livestock, automotive, manufacturing, retail, and business-to-business transport are common options. Despite this, do not forget about the unique trucker jobs that require a CDL license such as carrying around equipment in a big rig all summer with rock bands, transporting entire houses, and taxiing horses to famous races.
Can you Adapt to the Rough Side of the Trucker Lifestyle?
Truck driving is one of the most popular careers in America, but is the day-to-day right for you? Trucking is a great career for people that like a challenge, don't like routines, and are annoyed by having someone always micromanaging you in person. Beyond the ride-along with an established trucker to investigate if you will like the job, you will need to decide if you can actually adapt to the lifestyle. In particular, the work requires self-discipline and the ability to spend most of your time by yourself. However, if you are safety-minded, a good listener, independent and dependable, you will be a great candidate for any trucking company.
Other Downsides to Being a Trucker
In addition to the solitude of being on the road by yourself for hours or days on end, truckers have other complaints that you may want to consider before becoming a driver. The driving usually starts early in the morning with some hours beginning during third-shift hours. You may also be expected to work extended hours beyond 40 hours a week. Of course, families often complain that they do not like their loved ones being on the road overnight. Finally, one major complaint is that truckers are stuck not making money while waiting for the items they are transporting to be unloaded from the trucks. Interestingly, this is often what makes food hauling different.
Profitability of food grade hauling
As a trucker, you will soon learn that most companies only pay you if you are in motion because your check is based on mileage — and not hours. For this reason, it is really annoying when you are waiting for two to three hours while the truck is unloaded. Fortunately, many food-grade CDL drivers have new transportation options on their side that helps with unloading times. For example, modern food-grade liquid hauling is now done with large plastic membranes that have the ability to be unloaded in less than an hour. Thankfully, some companies also compensate their truckers for unloading hours in addition to mileage.
The Ultimate Learning Curve
Within your first year of driving, you will know if it is right for you. After a full year of driving for 8-to-10 hours a day, you will know if it is too demanding for you. Naturally, when you first start working with a new company, you will get the less-favorable assignments, jobs and loads. If you end up loving the job, you will get accustomed to the schedule and you find the time alone on the road refreshing. If you are reliable, deliver on-time and have a customer service attitude with clients, you will find that the companies that hire you think you are a great driver, too.
---