September 12, 2019
Options for Bulk Wine Transport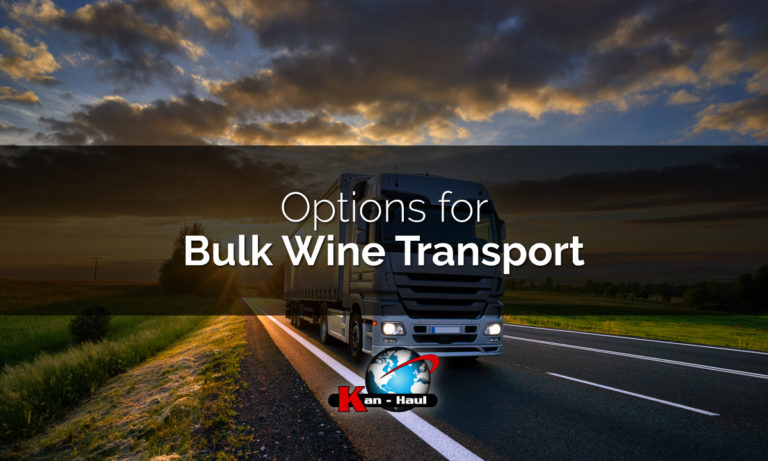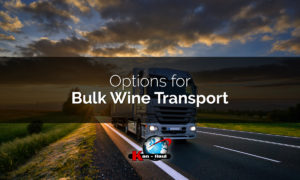 For any business that produces or sells wine commercially, the development of the vineyards is only one component in the overall picture. Getting the final product to its proper destination in the most cost-effective manner is of prime consideration, a discussion that involves the different options when it comes to bulk wine transport.
Different Methods of Transport Available
A wine transport company can offer multiple approaches, with the most basic being simply boxing up bottles of wine and sending them to customers. The simplicity of this method is clear, but the dangers of losing product because of breakage in transit are coupled with added costs from packaging and other expenses borne by the producer.
Due to those issues, businesses have come to rely on either two other methods: flexitank wine transport and iso tank transport. Each offers value to individual businesses and serve as upgrades to the more primitive process of bottling the wine at the source and then hoping every bottle eventually makes it to the customer.
Both the flexitank and iso methods of transportation are similar, but some distinct differences remain. When it comes to choosing flexitanks, knowing what's involved helps make for a more-informed choice.
Flexi Tanks as an Option
One obvious difference when it comes to the use of flexitanks is that wine in this instance is being transported in sturdy bags that are constructed in a way to limit the risk of puncture. The bag is disposable once a journey has been completed, which helps eliminate the added expense of having to bring back a bulk wine container.
Besides those cost savings, businesses can also limit their bottling expenses by doing it themselves through the use of a small valve on the bag. In addition, the disposal of the bag means that no cleaning costs will be added to the final bill, while the storage costs are also reduced.
Flexitank bags fit neatly inside shipping containers, which help limit the amount of jostling that might take place during transport. That's especially valuable for overseas shipments that may deal with choppy waters along the way. Finally, the construction of the bag itself helps limit the possibility of the product becoming tainted in some manner.
Iso Tanks as an Option
The wine transport company you choose should have the option of iso tanks for customers, since it also has a number of reasons to recommend their usage. Made of stainless steel, iso tanks have a greater capacity than flexitanks and are constructed in a way that eliminates any chance of contamination.
The iso tank container being used for wine transport can be reused for perhaps as long as 30 years, which will avoid the potential environmental concerns surrounding the use of disposable flexitank bags. When it comes to the unloading process, iso tanks also turn out to be a quicker option that could be of importance to individual customers.
While wine transport of this nature can be more problematic given the size of iso tanks, the peace of mind that can be gained through their use is one reason for their popularity. That reassurance stems from the greater temperature protection offered, which can be vital in this particular market.
The True Professionals
Kan-Haul has been a trusted wine transport company for over three decades and offers their customers the option of either flexitank wine transport or iso tank transport. Regardless of which option you choose, we're ready to provide top-notch customer service to deliver your valuable product. Just contact us today at (800) 959-9501.
---