October 3, 2019
Questions to Ask Food-Grade Liquid Bulk Transportation Companies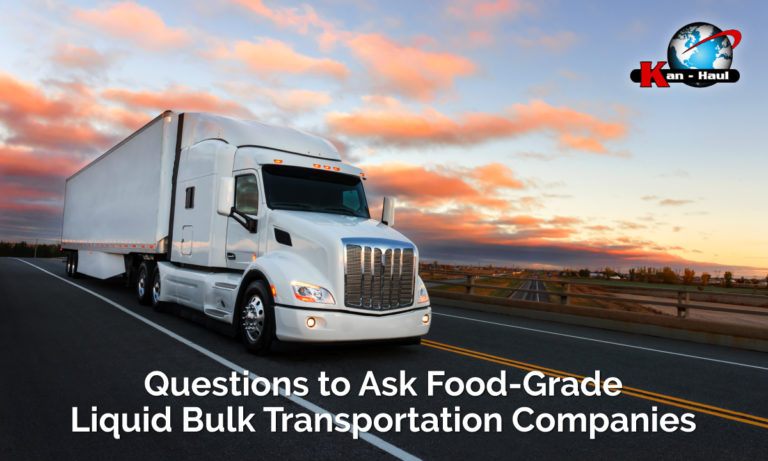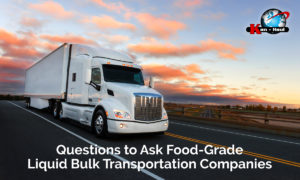 The need to find bulk liquid transportation is a chore that shouldn't take a great deal of time. However, knowing how to whittle down the possible candidates for the job can, unfortunately, serve as a challenge. That's because figuring out which questions to ask can have business owners scratching their heads or have them pointed in the wrong direction.
In order to alleviate that burden, listed below are some important questions you should be asking any company that wants to handle any food-grade bulk liquid transport jobs you might need:
Do I Have Different Options When It Comes to How My Product is Transported?
Not all companies have the capacity to handle the varied number of food-grade bulk liquids you might be sending to a client. Some may not want to bother with more expensive options or don't have the budget to invest in more state-of-the-art concerns.
How Much Product Will I Be Able to Fit in Your Transport Vehicles?
While being able to fit an order within a single truck is certainly possible, there are limits on the amount of gallons that can be transported in one vehicle. If your order is for more than 7,000 gallons, it will require another vehicle to be used. Depending on your product, you'll have the option of using insulated or non-insulated vehicles, with each tank made of either stainless steel or aluminum.
I Need Kosher Products Transported. Is That a Problem?
Due to the rigorous steps required, some transport companies don't bother soliciting business in this area. Those that do need to follow dictates that state that vehicles haven't transported non-Kosher items in their last three trips and have thoroughly cleaned the tank used.
Can You Handle My Time-Sensitive Material?
Certain food-grade items, such as wines and the different available fruit juices will always need to be transported at a certain time of year. The specific timing for that type of bulk liquid transportation can mean that few, if any, transport vehicles are available. The best advice here is to contract with a transport company in plenty of time in order to move the product when needed.
Are You Able to Ship Products to International Clients?
The world has become smaller, with countless businesses having customers and clients overseas. That means getting their product to its intended destination requires having a logistical plan in place to handle the job. Make sure that a transport company will be able to ship to the country you need.
How Can I Keep Track of My Order?
Before the rapid progression of technology, getting an update on the status of your shipment was next to impossible. That's changed with many companies now including tracking devices on an order so that not only the shipping firm, but the customer can get frequent updates and stay in the loop.
The Easy Answer
Kan-Haul is a company that's been around for more than a century and has more than three decades worth of experience when it comes to bulk liquid transportation. That sort of legacy means that we are always looking to provide the very best customer service to our clients.
So when you need bulk liquid transport that you can faithfully trust, make sure to contact Kan-Haul. We are committed to serving you in a prompt and professional manner. Just give us a call at (800) 959-9501 or fill out our online contact form. We look forward to hearing from you.
---