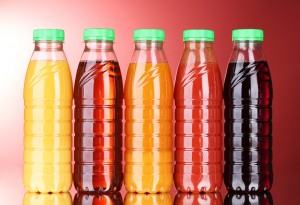 Industry Leading Standards
When needing to transport any bulk liquid food grade substance by truck, it is important to know that whatever tank is being used follows the highest liquid tanker transport cleaning standards to ensure your product arrives in the best possible condition. Kan-Haul continues to not only meet the accepted industry standards, but also surpasses them as they aim for excellence. Proper cleaning of the tanker prior to loading, as required by the JPA and / or the particular customers Quality Control standards, are enforced by Kan-Haul's strict monitoring protocols. If you're interested in refrigerated shipping, or transportation of any other bulk liquid food grade substance, Kan-Haul has the solution you require.
Within the realm of liquid food transport, a number of factors come into play when it comes to the logistics of delivering these products. That's due not only to the wide variety of potential items in this area, but also the different requirements and guidelines that need to be scrupulously followed with respect to such things as dairy products and oils.
The Demand for Cleanliness
One integral component that encompasses all of these products is that truck or tanker that's used in any delivery for Kan-Haul has been properly cleaned. That helps make sure that each product within remains in the proper condition. In addition, careful inspections of each tank make sure that the lining and insulation inside remains viable.
Different Shipping Options
In some cases, refrigerated transportation or shipping may be needed. That entails the use of temperature-controlled transportation that's built for long hauls, which could be across the country or around the world.
Bulk liquid transportation can include such considerations as the use of Flexi-Tank transport. This innovative approach is a more convenient way to deliver products in a reliable manner. It also addresses concerns related to the environment and allows the customer to broaden the scope of their options.
Of course, bulk liquid shipping can also be handled through the use of the Iso-Tank. Here, the high-pressure and vacuum-sealed tanks look more familiar, but remain equally viable as a shipping choice due to their all-inclusive insulation.
Tech-Driven Solutions
Situations such as these demand using state-of-the-art technology to make sure that proper maintenance is being achieved and customers are able to immediately access current information on their order.
In the latter case, this means being able to track a specific load through the use of the LoadTracker shipment tracking software. This is monitored by Kan-Haul staff throughout the day and updated each day by satellite. Customers receive e-mails on any pertinent concerns that might develop over the course of this travel.
Setting the Quality Bar High
Simply meeting the minimum requirements in this vital area isn't good enough for Kan-Haul, which is why they have rigorous quality control standards in place that exceed those levels. Those strict protocols offer each customer of the company the combination of strong protection against a compromised product and also affords them peace of mind.
To further enhance those assurances, each shipment has been insured so that the customer is always protected from any potential pitfalls that could conceivably occur at some point in the delivery process.
Throughout it all, any pickup or delivery is handled promptly so that customer deadlines are met and a stronger bond between the two sides can be established.
Unsurpassed Customer Satisfaction
Every client can be confident that each tank has been thoroughly cleaned and inspected, reassured that the load they are shipping will not be contaminated. Every tank utilized by Kan-Haul is verified to be in excellent shape, with adequate insulation and lining. It is the highest priority to serve the customer's liquid transportation needs to their satisfaction, and therefore whatever bulk liquid is transported by tanker truck will arrive at its destination safe and sound. And for even greater peace of mind, track your load in real time using our shipment tracking software, LoadTracker.
Letting Us Do the Heavy Lifting
Using Kan-Haul for all of your liquid food transport needs effectively addresses any of the concerns a company might have, and can also be an important asset for those companies getting into this competitive market.
That's because they have approximately three decades worth of experience when it comes to bulk liquid transportation as well as bulk liquid shipping. A background like that is a strong indication of their ability to quickly adapt to the ever-changing landscape in this business. So when the time comes to choose a company that knows how to handle your commodity, the only choice is Kan-Haul.
Contact Us