December 6, 2013
Bulk Juice Transportation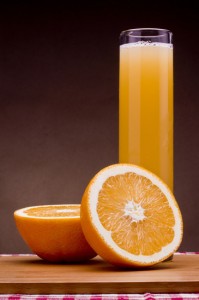 The United States is both an importer and exporter of juices. As such, it is affected by the dynamics of both the domestic and global juice industries and markets, including fluctuations in economic, political, and natural forces as well as the vicissitudes of population. In general, markets have grown, leveled off, and have seen some downward trends. But despite the sometimes seemingly tenuous position of the U.S. and others as a result of current issues (e.g., trade deficits, tainted U.S.-imported orange and apple juices, and changes in consumer tastes and attitudes), a recent market research report by Global Industry Analysts, Inc., announced by PRWeb on November 14, 2013, predicts the fruit and vegetable juices market is poised to strengthen. (Source Article.)
Need for Transporting Juice
Because of its domestic and global presence in the juice industries and markets, the U.S.'s involvement demands that it provide for transporting juice safely both at home and abroad, and it does so via all major modes of transportation. In an effort to ensure safety and provide consistency in the process of bulk juice transportation, the U.S. government has issued a number of recommendations.
Governmental Recommendations for Juice Transport
U.S. government guidance for juice transportation is included in the Food and Drug Administration (FDA) document titled, "Guidance for Industry: Guidance on Bulk Transport of Juice Concentrates and Certain Shelf-Stable Juices; Final Guidance" (April 24, 2003).
The FDA provides detailed information regarding this guidance. Essentially, it includes recommendations for appropriate control measures to use in juice transport in an effort to avoid contamination or recontamination of juice during bulk juice transportation. The guidance covers juice products, containers used in juice transport, and related equipment used in the process of transporting juice.
Bulk Juice Transportation Service Provider
Kan-Haul has a 30-year history of "specialization in liquid food products transportation both domestic and international," with a goal of "customer satisfaction based on reliability and integrity."
Kan-Haul originated in Central Texas, but it now provides domestic and international transportation. Its global reach includes the United States, Mexico, Canada, South America, Europe, Africa, and Australia. The company focuses on tanker, refrigerated, flatbed, ISO, and Flexi-Tank shipping and follows Juice Products Association and client requirements in applying its strict tank cleaning procedures.
Kan-Haul lists the following among reasons that should make the company a customer's shipping provider:
Rigorous cleanliness standards.
Decades of experience in shipping and transport.
Reliable and prompt pickup and delivery.
A variety of top-of-the-line tank freight options.
---