November 27, 2019
Trends in the Bulk Liquid Transportation Industry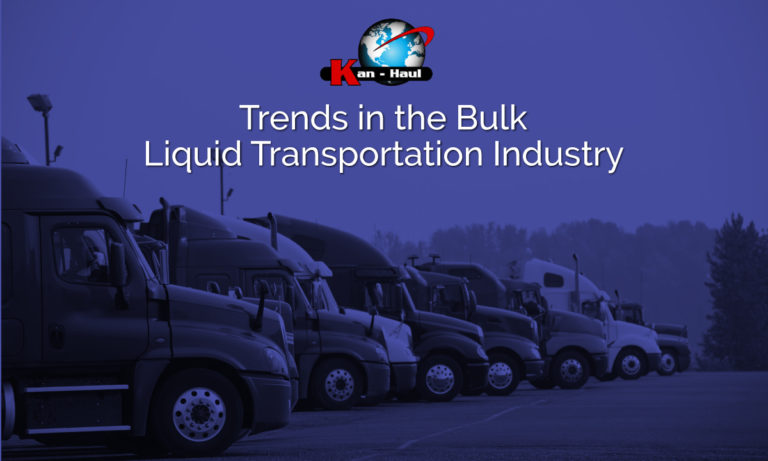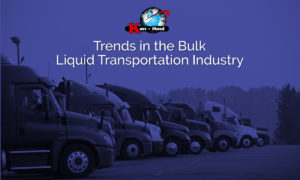 2019 may be remembered for a continuation of many trends in the bulk liquid transportation industry. But this does not mean that the industry was stagnant. Rather, it means that many of the most significant developments in the bulk liquid transport business were directed at addressing long-term problems, such as climate change, a driver shortage, and transportation security.
Developments in Bulk Liquid Transportation Technology
Efficiency in loading, unloading, and transporting has many benefits. It saves shippers time and fuel. Just as importantly, efficiency can help the freight transportation industry reduce carbon emissions and other forms of pollution. Freight transport is responsible for about 30% of the carbon emitted from the transportation and power generation industries.
Advanced plastics have been developed for use in manufacturing intermediate bulk containers (IBCs) such as drums and totes. These IBCs are food-safe for bulk liquid food grade transport but can be used to transport other liquids as well. One benefit of IBCs is that these advanced materials are reusable and lighter than stainless steel tanks. This reduces waste and increases the fuel efficiency of liquid transport.
Moreover, advanced IBCs allow shippers the option of transporting liquids on flatbed trailers rather than tanker trailers. This flexibility is a significant benefit in view of some of the ongoing labor difficulties that have, in some cases, limited the capacity of freight carriers.
Developments in the Economics of Bulk Liquid Transportation
2019 saw a continuation of the chronic truck driver shortage. The shortage has resulted from higher demand for truck drivers due to the growth in online shopping and an aging-out of older drivers. In fact, the American Trucking Association estimated in its 2019 report that the industry needs to hire an average of 110,000 drivers per year in order to meet both increasing demands for new truck drivers and to replace retiring drivers.
The shortage led shippers to develop or shift practices to adapt to the longer lead times needed to schedule a shipment. Moreover, the U.S. government has instituted some programs to encourage entry into the industry, such as waiving some certification requirements for drivers with military training and experience driving heavy trucks and allowing military truck drivers under the age of 21 to qualify for interstate commercial driver's licenses.
Regulatory Developments in Bulk Liquid Transportation
In addition to the longer lead times dictated by the driver shortage, two regulatory developments have also slowed trucking and complicated scheduling. International bulk liquid shippers must now account for delays at the U.S.-Mexico border caused by inspections of liquid tanks to ensure that they are empty when returning from a delivery in Mexico. This anti-smuggling initiative is being enforced by U.S. Customs and Border Protection.
Another regulatory development is that the U.S. Department of Transportation's mandate to use electronic logging devices (ELDs) goes into effect on December 16, 2019. ELDs automatically record the hours of service to ensure compliance with safety standards that dictate drivers' break times and driving hours. The intention of this regulation is to improve safety, but this may affect the availability of drivers to load, unload, and transport freight.
Keeping Up with the Bulk Liquid Transportation Industry
The takeaways from this year in the bulk liquid transportation industry are that shippers should build in lead time for shipments or, for frequent shippers, establish an ongoing relationship with a carrier. Although there were steps taken in 2019 to address long-term trends in the environment, employment, and safety, it could take many years for this year's developments to reverse those trends.
Kan-Haul has over 30 years of experience in the bulk liquid transport business and remains up to date on all the developments in the industry. Contact us to discuss the many options for shipping bulk liquids.
---