January 14, 2016
How to Find a Dependable Flexitank Transport Provider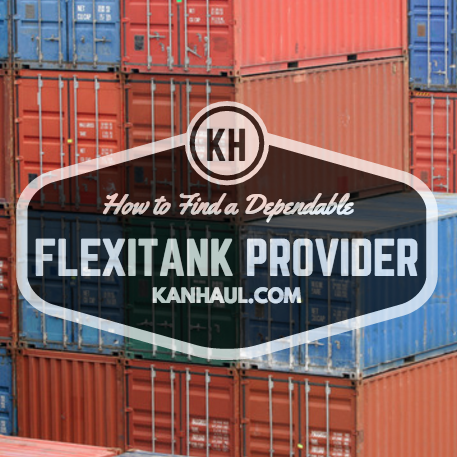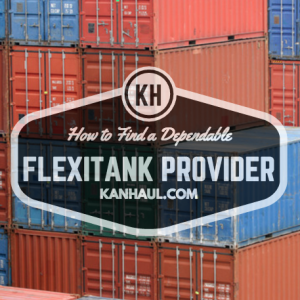 Companies that need to send liquid products out to customers around the globe have to take into account a variety of considerations. One of the key aspects here relates to exactly what's being shipped and which method of transportation is being used. In the latter case, that method has usually been limited to the use of tanker cars.

However, with the development of flexitank transportation, companies can now use these polymer-based bladders to fit them into standard shipping containers. Once in place, the liquid being shipped is then pumped inside by a port that's located on either the top or bottom. At the present time, only non-controlled or non-hazardous liquids fit that category, with the regulated and hazardous versions still waiting approval.
Safety Concerns
Given the fact that vast majority of the items in the non-controlled or non-hazardous categories relate to food-related items, the task for companies seeking proper flexitank transport is to find one that takes the proper precautions.
That means factoring in the health and safety rules pertaining to this area. Any type of flexitank transportation demands that the shipping container itself be kept virtually spotless and free of such things as rust. In addition, sharp items should be nowhere near it, given the potential for something sharp putting even a tiny hole in the tank.
A quality flexitank shipping company like Kan-Haul is aware of such factors, and also knows that the journey from start to finish can be a long one. At certain points of the year, that can mean dealing with drastically changing weather patterns and involve high and low temperature extremes. This situation can either damage the integrity of the product being shipped or simply spoil it entirely.
The Range of Products
Since we specialize in the area of liquid bulk items, we have a solid grasp on the value of flexitank transport. Some companies may limit themselves when it comes to what they will and won't carry or be limited with regard to capability.
Kan-Haul's array of items that they can safely ship includes vegetable oils, alcohol, syrups, citrus products and any number of other options, so it's best to make sure companies with a wide variance in this department should be looked at as your best option.
Keeping Things in Place
One of the concerns that companies may have when shipping their liquid bulk products is movement once the flexitank transport begins. We make sure that such concerns are muted by the use of cradles that help keep the flexitank from moving around within the container. This helps maintain a steady balance throughout what might be a lengthy trip, which virtually eliminates the product from being compromised in some manner.
A Pulse on the Product
Once the shipping of the bulk liquid has taken place, being able to maintain an awareness on what's taking place in relation to the product might be considered difficult. However, we have the availability to use Load Tracker technology to offer a precise location for your product. This gets updated on a daily basis and is regularly monitored, so that efficiency is maximized.
A Global Perspective
Another area in the realm of flexitank shipping when it comes to finding the right company to work with deals with the scope of a company's shipping capabilities. In the 21st Century, developing an international customer base is often integral to surviving within the global marketplace.
A shipping company that hasn't established a network of international clients or is only in the formative stages of such plans is no good to a company that depends on getting their liquid bulk products to far-flung locations. At the present time, we ship to 21 different countries across five continents, with 41 domestic states also within our transportation framework.
The Tradition Evolves
For more than three decades, Kan-Haul has established itself in not only bulk liquid logistics, but food grade transportation as a whole. Flexitank transportation is just another addition to that stature, so when the need for flexitank shipping or related service is required, make sure to contact us to handle your orders.
---